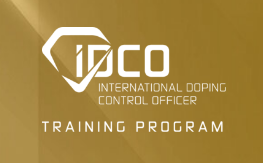 International training of the most experienced Doping Control Officers of Central European countries would originally have taken place in Budapest between April 15 and 17. However, due to the pandemic, the organizer HUNADO (Hungarian Anti-Doping Group) and ITA (International Testing Agency) have recently decided to hold the event online rather than face-to-face.
HUNADO plays an internationally-recognized, active role in the region's anti-doping work. Within the framework of the 2019 Anti-Doping Conference in Budapest, Central European NADO representatives arrived to Hungary at the invitation of HUNADO, who, as part of their close cooperation, established the Central European Anti-Doping Organization (CEADO) in Budapest.
As a continuation of the program, HUNADO decided to host and organize the high-level training of international-level Doping Control Officers from the region.
The course is launched by ITA, and the best 50 Doping Control Officers will take part in it from 8 countries. Those who successfully complete the training, an official IDCO qualification shall be granted.
In the recent years, HUNADO has also taken an active role in doping control of both domestic and foreign sporting events and athletes. Under a cooperation agreement with ITA and CEADO countries launched in January 2021, HUNADO's International Doping Control Officers will use their experience over the past decade in doping control at world sporting event of the region.